COMMUNITY BUILDERS
Jewish wisdom states that there is nothing new under the sun. This insight suggests that clues and answers are available to be found in history.
In a world wrought by turmoil and uncertainty, history has shown the Jewish people to be survivors. Civilizations have come and gone. The Jews have endured. The Jewish people have been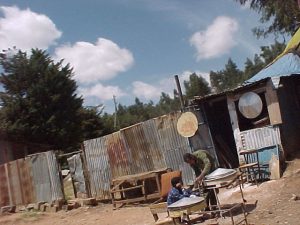 contributors to the societies in which they've been a part. In unlocking Jewish business secrets we've discovered insights into the dynamics of a people whose destiny seems beyond the scope of the cultures no longer around.
It has been as they have operated together in community that the most significant strategies have influenced not just the communities around them but the civilizations of which they have been a part.
It has been the employment of the model operated by Abraham that combines the spiritual, the economic and community working together that they have achieved accomplishments outperforming in impact most other peoples of the earth. One of the most basic of these strategies, designed to build community from within, is also foundational to the impact they have made on history. It is designed to build community builders.
During one of my entrepreneurial workshops in Eastern Europe this strategy was implemented. It involved fifteen people. The average salary in this nation was $80 to $100 a month. A person willing to risk starting their own business could readily double or triple the accepted salaries. Three of the new members of this group already operated their own small businesses. The rest wanted to start one. The group met to pray for one another and help one another become successful.
In only two years, the three existing business owners had quadrupled the earnings they had at the start of the group. However, there now were twelve businesses, each growing and providing for the families of their owners. This group became a lifeline spiritually and in practical matters it helped its members grow professionally and for the group to serve as a mini-business incubator. It represents a means by which community nurtures and takes care of its own. I'm going to outline more detail of this strategy, but first let's talk a bit more about the dynamic of community and community builders.
Community Addresses the Realities
The world is searching for a people who will demonstrate the reality of God operating in their midst. More than two-thirds of the world today has little to no middle class and lives on less than two dollars (US) a day.
It has been written to do good to all, but especially to the household of faith. God told Abraham that all the peoples of the earth would be blessed by his descendents. This is exactly the way it has played out over the centuries. The descendants of Abraham have been blessed to be a blessing. It's their spiritual DNA. This is trickle-down blessings that address the realities. As a single illustration among many, in recent natural disasters the first responders again and again have come from Israel.
We've discussed the foundations embraced and shared by Jews. When the foundations are stable then community will grow and prosper. Its members adhere to the responsibility of being community builders.
Community builders advance the importance of the spiritual as the community response is to fear the Lord and honor His ways by putting them into practice. Community builders are generous and help those in need. They embrace their duties as members of the community. They provide an entrepreneurial orientation in working toward the goal of self-sufficiency in the community.
Trust is vital in the community as its members seek to benefit others. This requires integrity of each member. It is a trust society. Community builders promote the work ethic. By giving each a purpose and passion for their talents, they provide for a future that benefits all. Community builders nurture opportunity and take calculated risks that will foster innovation to bring increase and serve others.
Community Builder Mind-Sets
Community builders are big-picture thinkers. They foresee future alternatives and opportunity, but never lose sight of the importance of community building and making a viable pathway for posterity.
Community builders understand that spiritual and social capital often have more enduring importance than financial capital. It involves tapping into the unseen world and anticipating the changes and the future. Community builders employ this mind-set in planning. They know what it means to operationally make the Lord their Senior Partner in both the community and economic endeavors of those comprising the community.
In one of the areas in which we've conducted our entrepreneurial program, we met with a group of entrepreneurs who also were pastors. It was to their credit that their influence in their communities was enhanced by the micro-businesses they each managed.
In each case, the operation of their businesses only required on average two to three hours a day allowing them to devote the rest of their time to their flock. These small businesses provided much needed additional income in a challenging economic environment, while expanding the sphere of those they knew in the community.
They met regularly to pray for one another and to encourage and advise each other in both the enterprises and pastoral roles they were stewarding. They served as community builders.
Community builders are opportunity enablers. They play an important role in the success of other community members. They groom the next generation and nurture their talents, imparting wisdom that connects generations and marks their identity as a people.
Entrepreneurial thinking undergirds the process of creativity and innovation. The discovery of opportunity is blended with the goal of serving and shaping society with their output. Advancements in society, technology and business are ever at the forefront of the community builder mind-set.
It is a part of the heritage to serve as good stewards of the gifts with which Jews have been entrusted. Yet, as a people, they have never lost touch with their foundations, what makes them distinctive in their identities in the world, as a prophetic people of God.
As such, they are a people of destiny, whose leadership mantle is to build and bring increase. The Jewish role of community builders is as a society of leaders. Community builders lead by serving. It is a higher standard shared and upheld by the community.
This community dynamic is the catalyst and reason, from one generation to another, that Jews have achieved disproportionate success.
The Strategy to Unlock Destiny
It is the simple things that confound the wise. It is the narrow path of the corridor connecting the seen world and the unseen world. One of the means of harnessing these elements of community has involved a strategy that Jews have employed for hundreds of years. Whenever ten Jews live within walking distance of one another, they form a minyan. The minyan serves two primary purposes. First is to pray and seek God. Second is to help each other become more successful. It represents the foundation in establishing a community.
We have employed and adapted this strategy with our program in diverse cultural settings. It can operate with as few as five or six members. When the numbers exceed 15 or so, it is time to divide the group and start another one. Those leading these minyan groups are selected based on two main criteria. First, they are spiritually mature and second they have a track record of success in business ownership.
Minyans as Business Incubators
Again, these are groups of people who have or want to start their own business. It provides regular opportunity to pray and seek God and to help each other become successful. It is a means for the members to be mentored and grow spiritually, while providing opportunity to birth new businesses.
The groups should meet at least twice a month with not more than two hours allotted for each meeting. If time frames are not set then attendance will wane and commitment will be eroded. It involves a commitment among its members. Understanding that promptness sometimes has cultural challenges, members of the group should make effort to arrive on time and the group should start on time.
The first hour is devoted to prayer. Each member should bring four to five written one-sentence prayer requests concerning the operation or plans for their business or the business they want to start. The leader of the group should collect these prayer requests and then redistribute them.
Going around the room, each person is given the opportunity to pray, out loud, for the business-related prayer requests of one of the others of those attending. This not only garners effective prayer for the participants, but it gives each the opportunity to become comfortable and effective in praying in a group setting.
The second hour should be focused on mentoring. At the discretion of the leader, it can involve a topic of business or it can focus on two to three individuals who share something in common with their businesses. It is written that iron sharpens iron, so a man sharpens the countenance and expertise of another. This is the time in which expertise can be shared, questions asked and members encouraged in the ways needed to make God their Senior Partner.
These groups will be comprised of people of various talents. Some will have expertise in promotions, others in accounting. It represents a safe place and means by which members can gain insight from the experience and expertise of other members. Again, the goal is to help each other become successful, while growing spiritually.
As these groups meet and engage in this way, trust will be fostered and important business decisions and steps will be prayed for. The interactions and process will encourage discipline and accountability.
Starting Something New
When the minyan strategy is working as it should, it enhances the success of new startups. We encourage those we work with to start small even when the vision is big. It is written that little by little will you possess the land. It is better to walk before you run. When I started my first business I was eager. However, there was a gap in my experience that distorted issues such as timing. This is typical of new startups.
This is why it is important to have two to three wise mentors, experienced in such things, along with a minyan support group to bring wisdom to the process.
Starting something new will involve changing the order of things. That means understanding the factor of timing. I've already stated that timing is often the hardest arena to accurately discern when seeking God. When you are eager, as I was, things tend to take longer than you expect. That means that if you have invested everything you have into the effort that you need a contingency, in case things don't happen as fast as you envision.
At the forefront of the reasons that new startups fail is the lack of planning, the lack of good accounting and the lack of good advice. In my case, it took longer than I expected. But I refused to give up. I set up meetings to give presentations in three key cities with the offices of firms in my industry. I got in front of people and boldly shared my expertise, but in a way that was practical to their needs. But the path to first contracts took time. Jewish wisdom suggests that you cast your bread upon the waters and it will return in due season. I did. It still didn't happen as quickly as I envisioned.
Perseverance is a vital attribute in this process. That also is why it is important to start small and keep your overhead minimized until the cash flow is released. I didn't have a minyan group when I started my company. It would have helped a lot. Then came a time when things began to turn. The contracts began being approved and the wisdom needed at that stage was in pacing the growth. I became quite active in a number of community and professional organizations. There came a shift as I was becoming a community builder, a person of influence.
Minyans for Community Building
Whereas the primary purpose of minyan groups is to provide the first step toward building community builders, the small group dynamic can become a vital part of strengthening entrepreneurial members once the community is established.
After my business became stable, I became a part of just such a group. At a point where my business had grown to have offices in two US cities and was doing business with respected multinational firms, a group of like-minded business owners began meeting regularly. We met for prayer and to support one another in our respective and sometimes overlapping activities in the marketplace.
Within the group was the president of a bank, the president of the largest advertising firm in our state, the president of a large regional printing company and the former president of one of our city's largest manufacturers. There were others, but each one sensed a strong call of God on their lives. Each was a game-changer. Each in their own way was intent on understanding God's heart and more strategically advancing the calling of God in the marketplace. We each were reaching for that "something more" that only God could provide.
This came at a time when the parachurch movement was gaining traction, but those in the marketplace still primarily served a role of giving their testimonies and serving on church boards. There were several key initiatives that were the focus of our prayer and strategy sessions. The time frame was the early 1980s.
There was a private city-wide, non-denominational school being started. There also was a new type of bank underway. Some of us were involved in advancing the gathering of intercessory leaders in well-promoted meetings at some key locations around the U.S. It was a part of some timely, positive spiritual momentum underway in our nation. There was more, but you get the idea. It was proactive community-building.
It is when God's people operate together to create an environment of opportunity that change begins. Community building nurtures the gifts of the emerging generation and thereby makes a difference. It unlocks secrets that bridge the seen with the unseen.
Community is a social system that takes care of its own as those who are a part are blessed to be a blessing. As such, the long-standing practices of the communities of Jewish people becomes a light shining in a largely otherwise dark world. It is the catalyst for change and for trickle-down blessings.
In this series we've learned that Jewish thinking differs from that of other peoples. So do their strategies. We've seen how the model, established by their forbearer Abraham, merges the combined operation of the spiritual, the economic and community.
Community from a Jewish stance is an assembly of God's people operating beyond that place of human effort by turning the ordinary into the extraordinary. Community that operates with this standard is a safe place, with God at the center as His people share a common purpose mutually benefiting one another in the application of the diversity of their gifts.
In the search for the stepping stones of success, from a Jewish perspective, we've also found different priorities. We've seen that wealth is the byproduct of the process, rather than the goal. That represents a big difference in the way entrepreneurs think. We learned that the community itself and its posterity are much more highly valued. We now better understand the strategy of building community, which is the shared responsibility of each member.
___________________________________________________
Morris Ruddick has been a forerunner and spokesman for the higher dimensions of business leadership since the mid-90s. As founder of Global Initiatives Foundation and designer of the God's Economy Entrepreneurial Equippers Program, Mr. Ruddick imparts hope and equips economic community builders to be blessed to be a blessing where God's light is dim in diverse regions around the globe.
He is author of "The Joseph-Daniel Calling;" "Gods Economy, Israel and the Nations;" "The Heart of a King;" "Something More;" "Righteous Power in a Corrupt World;" "Leadership by Anointing;" and "Mantle of Fire," which address the mobilization of business and governmental leaders with destinies to impact their communities. They are available in print and e-versions from www.Amazon.com, www.apple.com/ibooks and www.BarnesandNoble.com.
Global Initiatives Foundation (www.strategic-initiatives.org) is a tax-exempt 501 (c) 3 non-profit whose efforts are enabled by the generosity of a remnant of faithful friends and contributors whose vision aligns with God's heart to mobilize economic community builders imparting influence and the blessings of God. Checks on US banks should be made out to Global Initiatives and mailed to PO Box 370291, Denver CO 80237 or by credit card at http://strategicintercession.org/support/
Likewise, email us to schedule a seminar for your group's gathering on the Joseph-Daniel Calling or on anointing the creative in business.
2016 Copyright Morris Ruddick — sign@strategicintercession.org
Reproduction is prohibited unless permission is given by a SIGN advisor. Since early 1996, the Strategic Intercession Global Network (SIGN) has mobilized prophetic intercessors and leaders committed to targeting strategic-level issues impacting the Body on a global basis. For previous posts or more information on SIGN, check: http://www.strategicintercession.org