Founders:
Morris E. Ruddick: Morris Ruddick is the founder of Global Initiatives Foundation. As an entrepreneur, consultant and business owner, he has led development of entrepreneurial activities in critical needy areas and brought together combined business-charity initiatives across the globe, with a focus on facilitating economic community development in challenging economic environments.
Since 1995, he has been at the forefront of encouraging and mobilizing spiritually-minded business leaders to step out in faith by employing their talents to build their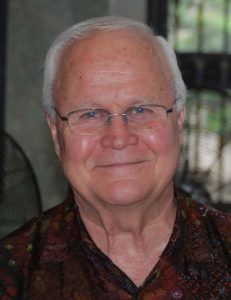 communities. In recent years, Mr. Ruddick's agendas have included hands-on activities in Russia, Belarus, Ethiopia, Botswana, Benin, Nigeria, South Africa, The Bahamas, Afghanistan, India, Hong Kong, China, Indonesia, Vietnam and Israel. His initiatives have included biblical business startup programs, entrepreneurial workshops and conference talks to acquaint the West with the realities and strategies to bring change to the parts of the world living on less than $2 a day. He also has helped organize and launch an international consortium of humanitarian aid that assists Israeli immigrants.
He is the author of seven marketplace books which include The Joseph-Daniel Calling and God's Economy, Israel and the Nations. His writings include numerous articles on marketplace agendas, entrepreneurship and spiritual gifts, the dynamics of markets undergoing change, as well as blogs on Jewish Business Secrets and the Joseph-Daniel Calling. Mr. Ruddick has been a board member of several international charitable and humanitarian organizations. He served as Corporate Secretary of the segment of the International Christian Chamber of Commerce that produced the popular Chinese television series "You Can Start a Business ." Mr. Ruddick has been a keynote speaker and workshop leader for numerous national and international leadership summits, CEO forums and marketplace conferences; and is a member of the editorial advisory board of the Journal of Ministry Marketing and Management.
Over the years, he has served executive-suite management with his planning and strategy development talents in a diversity of progressive mid-sized operations, charitable organizations, and a diversity of well-known multi-national companies. He was at the helm of designing and implementing two successful corporate turnarounds, one being for the second-largest financial institution in its state. His specialty for both the business and charity spheres is in evaluating the dynamics impacting changing and emerging markets.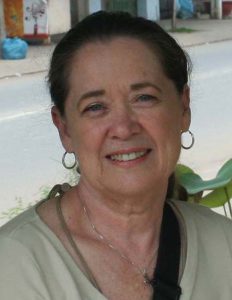 Carol Ruddick: Carol Ruddick is co-founder of Global Initiatives. She has served as a business owner, entrepreneur, medical case manager and has retired as a licensed psychotherapist with a specialty in trauma counseling. She has served as a member of the Red Cross mental health team. With specialties in disaster relief, she has applied her expertise from war-torn regions of Eastern Europe, to Israel, Asia and Africa. Ms. Ruddick holds two graduate degrees in counseling and has served as a counselor at the university level, working with young believers intent on mapping out a course for their lives that makes a difference. Her business acumen includes establishing a successful practice of medical case management.
Board of Directors: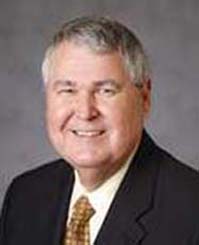 Tom Bayless. Tom Bayless has spent almost 50 years in banking including establishing a national bank charter, president of a bank consulting company and forming a Christian Credit Union.  Currently COO of RCB Bank a $3 billion community bank with 60 branches.  His passion is for a great awakening in America that will spread throughout the world and in encouraging and assisting businesses as catalysts and progenitors in meaningful philanthropic and wealth transfer agendas.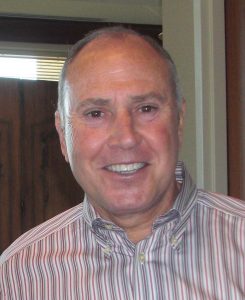 David Cerullo: David Cerullo is CEO of Inspiration Ministries and a corporate businessman. Under his leadership the Inspiration Television Networks have reached more than 150 million households around the globe. He and his wife Barbara are sought-after speakers whose influence is impacting the values and cultures of our society.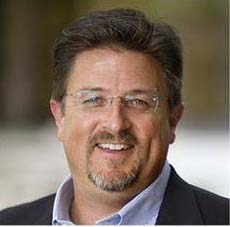 Dusty Rubeck:
Leader and innovator within Christian circles, Dusty Rubeck has most recently served as CEO of CDF Capital, a church development fund. He served in a key role in the setup of the founding of the American Center for Law and Justice, before becoming CEO of the Worship and Praise TV Channels. He then spent seven years as President of Dallas Christian College before assuming his position with CDF Capital. 
Gene Nicohols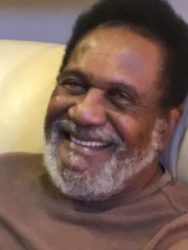 Entrepreneur, business owner, dedicated prayer warrior and ministry board member, Morris describes Gene Nicohols as his longest-standing Denver friend and prayer partner. Known for his wisdom and spiritual insights, his influence makes him a forerunner among modern-day Josephs and Daniels.
Advisory Team:
John Barden. Mr. Barden is an entrepreneur/ business owner. His firm Digital Adrenalin provides creative strategy, storyline development and digital content through scripts, storyboards, digital films, visualization renderings, animations, designs and illustrations. His practical grasp of spiritual gifts translate into  his being in demand as a teacher. 
Chung Bach: Having served in a senior executive positions in various multinational corporations in Hanoi, Chung Bach is now project manager for a technology company. She has been a key part of a number of Kingdom initiatives that have ranged from investment opportunities to an active role with entrepreneurial training for Vietnamese youth. Ms. Chung has played a significant leadership role in establishing alliances between Israel and Vietnam.
Jasper Cloete: Mr. Cloete is an entrepreneur, consultant, author and community builder in South Africa. His very innovative Kingdom marketplace initiatives include Eagle's Nest Lodge and Convention Centre in Jonhannesburg, leadership roles in the International Christian Chamber of Commerce, initiator of the Generational Inheritance movement (GIG), establishment of GIG Cooperative Financial Institution (www.gig.coop and www.gig-institute.com), GIG Wealth-Fund Manager Institution, and the Virtual Trade Fair and Virtual Mall (www.virtualtradefair.africa). His book, Legacy, is a must Kingdom read.  
Michael Johnston: Mr. Johnston is founder of M&R Associates Construction Consulting, LLC a residential exterior construction company. He also serves as founder of Mansion Builders International a non-profit organization that has overseen several humanitarian building projects in Nigeria, West Africa. He and his wife serve as marketplace ministry leaders to channel resources for Kingdom initiatives, as well as hosting support groups, functions and tours tied to agendas in Israel. 
Minh Tai: With an extensive background as a partner in a Saigon-based construction firm, Minh Tai, along with his wife Phuoc are founders of a successful bi-lingual school/ orphanage. Their operation serves not only the children attending the school, but as true community-builders in their neighborhood with English classes for teenagers, as well as special family functions for parents and members of the neighborhood.
Jason Grieser: Mr. Grieser is the President and owner of Grieser Transportation, a national commercial trucking shipping operation. In a sector of industry with high-levels of turnover, most Grieser employees have been a part of their team for years. Jason is one of the visionaries and founders of the Zebulon Group a Kingdom trading operation. Jason and his wife Amy have long been active with their outreaches to young people. 
Emeritus Board:
Jon Grieser (In Memorium 1958-2021) : Entrepreneur and business owner, Jon Grieser served as a wealth management and investment advisor for almost four decades. His activities included stewarding J. Grieser & Company LLC, an asset development company specializing in Kingdom initiatives. He was also founder and Managing Director of Armor and Light, LLC an operation guiding its clients to higher dimensions in using their businesses to actuate Kingdom influence in their markets.
William Bartlett: Bill Bartlett is founder and retired CEO of Callidus Technologies, a global
designer and manufacturer of equipment used in the petrochemical industry. Mr. Bartlett's impressive track record an entrepreneur and community builder has included many agendas that have brought change and vitality into a wide-range of Kingdom initiatives.
Judith Haynes: Judy Haynes has served in senior positions as a specialist in grass roots change in both the business and political arenas. Ms. Haynes was a founding member of the Christian Coalition and has served in key roles in national U.S election campaigns. Her wisdom and agendas have released ripples of change across the US and internationally.
Bill Bolton: Dr. Bolton is the founder and first Director of Cambridge University's St. John Technology Innovation Centre. As a recognized international business consultant, and author, his business models are considered a global standard for entrepreneurship.
Barry Harper: Mr. Harper is one of the two original founders of Opportunity International, the world's largest micro-lending institution. As a renowned business consultant, his efforts over the years have made a major impact on mobilizing entrepreneurs in a way that brings change to lands of poverty and oppression.