FOR THE NON-WESTERN WORLD

MOBILIZING ECONOMIC COMMUNITY BUILDERS

In a post-Covid world, most of our workshops are being conducted as mini-workshops on Zoom … arranged by local hosts, as we partner with local Christian and Jewish communities in lands of poverty, crisis and distress to train and mobilize entrepreneurial community builders.
Our program is not based on a Western business model, but rather a combined entrepreneurial, spiritual and community dynamic. Our basic entrepreneurial startup program trains prospective and first-stage micro- and small-business owners who are spiritually mature and who possess some commercially-viable (i.e. electrician, seamstress, baker, hairdresser, computer repair, etc.), or basic entrepreneurial skills in this dynamic in order to serve, bless and build up their communities. Call today to sponsor one of these meaningful community-transforming efforts.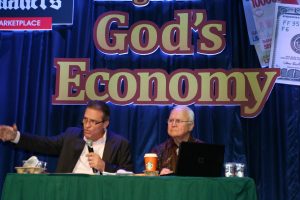 GLOBAL EQUIPPERS ENTREPRENEURIAL WORKSHOP
* Awaken and mobilize the talents of potential community-building entrepreneurs and business owners
* Release entrepreneurs to be a blessing to their families, their congregation and community
* Provide vision and opportunity to birth family and community businesses that provide employment and blessing to your congregation and community
* Recognize the gifts and call of God on business people to serve as opportunity enablers
* Defining the practicalities of the combined faith-based spiritual, community and economic principles
* Harnessing the talents of business leaders to build bridges between their businesses, congregations and the community.
Globally, economic foundations have become increasingly unstable and subject to the ups and downs of regional economic cycles. Yet, in the midst of change and reversals and uncertainty, God has an economy. Spiritually-minded business people need to understand the principles of God's economy and recognize the calling of God for those gifted in business to serve and to bring change .
Becoming a faith-based, purposeful entrepreneur, business owner and executive involves a different orientation from that of "standard business practices." It involves a response that grasps and operating according to the principles of God's economy. It is a response that grasps the faith-based principles of how to operate an entrepreneurial community — as outlined in the book of Deuteronomy, as God mobilizes entrepreneurial community builders to make a more significant impact than we ever dreamed. It is a response that incorporates the shared Judeo-Christian principles such as dominion, reciprocity, perseverance, responsibility, greatness, unity and miracles — and how these apply to business and finances.
FOR THE WESTERN WORLD
THE JOSEPH-DANIEL CALLING
THE SPIRITUAL DYNAMICS OF BUSINESS LEADERSHIP
The calling and role of leaders who bring change to their communities during times of uncertainty and distress involves spiritual dynamics that have been, and are the foundation to God making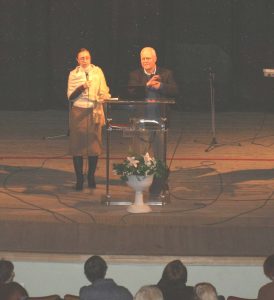 His people to be the head and not the tail in order to reset the default button.
The spiritual dynamics that Joseph employed to turn crisis into opportunity are what undergird the two primary dimensions of our God's economy program.
Our basic entrepreneurial program targets potential and first stage Christian entrepreneurs who start simple businesses. At the heart of this training are the following keys. First, our program is not based on a Western business model, but rather a biblical one. Second, operating within God's economy involves operating against the odds and is based on God's role as senior partner. Next, we outline a business model based on a combined spiritual, economic and community dynamic. Then, within the context of " a man's/woman's gift making room for them ," we identify and nurture combined gifts that brings great release to those called and anointed as believing business people.
Our leadership program has the aim of equipping existing, successful Christian business owners with the tools to become "opportunity enablers." It develops a small-group nurturing system based on the goal in 1 Peter 2:15: that " by their good works, they will put to silence the ignorance of foolish men. " It involves God's multiplication system; the exponential. It employs an understanding of the "gift" of community designed by God and then assuming the mantle of not only being blessed to be a blessing; but in extending the impact of that mantle through positiveinfluence that believing business owners wield in the marketplace.
Our program is not an "ethics" program; nor is it one of just imparting inspiration and pumping people up. Most literature available on "Christian business" gives focus to strong ethics, which we certainly encourage. However, the thrust of our program is with the principles needed to face the realities of doing business in tough spiritual and business environments.
Our basic entrepreneurial program is put on in a day. The leadership program can be setup as either a follow-up to the basic program; or it can stand alone. When it is a follow-up to the basic program, it will involve another 3-4 hours. As a standalone program, it can be done in one full day. Leaders should be defined as being spiritual mature and having a level of business ownership experience.
EXAMPLES OF WORKSHOP TOPICS
The practical, yet extremely potent topics in our program equip spiritually-minded entrepreneurs to gain purposeful, financial freedom through their combined gifts, biblical entrepreneurship, and service to the community. Rather than a warmed-over Western business model sprinkled with inspiration, this approach reflects the model outlined in scripture, on how to operate a "godly entrepreneurial community." It is practical and it works.
Spiritual Business Dynamics
Discerning your destiny as a spiritual entrepreneur. Facing the realities and your role in helping your community. Free enterprise in its purist sense did not originate in the West. It was first modeled by Abraham and outlined in Deuteronomy as the basis for "godly entrepreneurial communities."
God's Ways on Business Decisions
Going beyond ethics and making a difference. Receiving inspiration and revelation in business planning yields a greater purpose and impact. Unfolding the revelation needed for practical decisions.
The Calling, Anointing and Gifts
George Washington Carver was a most unlikely candidate for what he did. His gift made room for him and more than 300 inventions and a new industry resulted. The spiritual dynamics of your "combined" gifts .natural, spiritual, generational and entrepreneurial . release a higher purpose and your destiny.
Biblical Monetary Principles
Recognizing frequent practices tied to business failure. Why money flows to some and not to others. The steps needed to make money. Employing the faith-gift of exponential increase.
Biblical Principles of Success
Releasing the dynamic of integrating biblical business principles with biblical success principles. Overcoming the odds in harsh economic climates by applying the timeless principles operating behind godly entrepreneurial communities.
Practical Business Planning
Key elements of a practical business plan. Practicing the spiritual dynamics needed in the planning process as you develop your practical business plan summary.
Entrepreneurs: Temperaments, Talents and Techniques
Entrepreneurship: spotting opportunity and knowing what to do. The entrepreneur dynamic: the gift, the mind-set and the management style. Money Management; Assessing Opportunity; Relationship Marketing
Dominion and Stewardship
Practicing the process that combines stewardship, giving, dominion and increase. Responding wisely to financial cycles. Demonstrating the realities derived from a godly business, while helping others.
Community Builders
Community gifts to protect and pioneer. Imparting the entrepreneurial; the ancient Hebraic, and charitable mind-sets. Community-builder leadership: and enabling others. The potency when spiritual, economic and community capital interact.
MINI-WORKSHOPS FOR THE WESTERN WORLD
ANOINTING YOUR GIFT

ENHANCING YOUR GIFT WITH THE HOLY SPIRIT'S HELP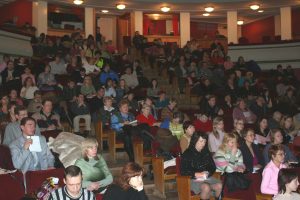 THIS WORKSHOP GIVES FOCUS TO:
The Proverb that says: 'A man's gift makes room for him.' Jill Garrett, a former CEO of the Gallup organization in the UK once made an amazing observation based on Gallup's development research: 'Every person can do something better than 10,000 other people.' The Apostle Paul said 'first the natural and then the spiritual.' So, when we find THAT natural gift Ms. Garrett was referring to; and combine it with our spiritual gift, the result will be entering that purpose God created us for. Whether your gift is in business, teaching, research, the professions, relational, arts, music or writing – the Lord created us each uniquely to make a difference in our spheres. So, regardless of where you are in the discovery of YOUR GIFT, this workshop will serve to take you to a new level – by unlocking and releasing your natural gift by combining it with your spiritual one.
THE BENEFITS : WHAT'S IN IT FOR YOU?
•  Identify your natural and spiritual gifts
•  By combining your natural and spiritual gifts, enhance the anointing that will release you into a new level in your gifts
•  Discovery of what it really means to be blessed to be a blessing
ENTREPRENEURSHIP:
THE PATHWAY TO MOBILIZE YOUR GIFT
YOUR GIFT, COMMUNITY BUILDING AND TRANSFORMATION
THIS WORKSHOP WILL FEATURE:
Entrepreneurship is the means to mobilize your gift and build community. In the late 1800s, as a young man, George Washington Carver prayed that the Lord would show him the secrets of the universe. The Lord answered that prayer and said, "Little man, I'll show you the secrets of the peanut and that will be enough." Against all odds, as a man born into slavery just prior to the US civil war, George Washington Carver went on to develop 325 products and inventions tied to the peanut. His gift and calling birthed an industry. Mr. Carver was an entrepreneur who heard from God. By combining his natural and spiritual gifts with entrepreneurship, he became an agent of societal transformation. That's the basis of the anointing and the context for a life-calling. Using the scriptural principles to become the head and not the tail, this mini-workshop will take you through the steps to discovering and unfolding your destiny through entrepreneurship; your unique gift; and your calling as a community-builder.
THE BENEFITS : WHAT'S IN IT FOR YOU?
•  Recognize your gifts and the call of God on your life
•  Employ biblical principles of entrepreneurship with your gift to mobilize your calling
•  Bless your community by flowing in your God given gift
•  Become a community builder through the interaction of releasing yours and your friend's gifts entrepreneurially
ANOINTED WRITING
DISCOVER A NEW LEVEL OF YOUR WRITING GIFT
BY PARTNERING WITH THE HOLY SPIRIT
IN THIS WORKSHOP:
If you are a believer, are able to write and have something to say – you can enter a new level of operating in your writing talent by combining your natural gift with the anointing of the Holy Spirit.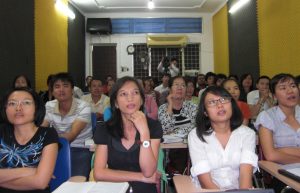 This amazing time will include a simple impartation of the principles used by the workshop leader in unfolding revelation used in his articles for the Strategic Intercession Global Network. Then, whatever your writing focus happens to be – articles, books, poetry, reporting, scripts … or simply journaling – you will have the opportunity during the workshop to enter into this new dimension.
THE BENEFITS : WHAT'S IN IT FOR YOU?
•  Enhance your writing talents
•  Release a new level of the Holy Spirit operating in your writing
•  Gain confidence as you combine your writing talent with hearing the voice of the Lord
•  Enter a new dimension in your walk with the Lord
CONTACT US FOR MORE INFORMATION