The Spiritual Maturity Thing
It has been said that in today's spiritual environment, if we don't have the mindset of the believers written about in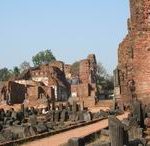 the Book of Acts, that our chances of survival are pretty slim. It suggests that the mindset required to grow spiritually with a faith that maturely grapples with the realities of the hidden realm, will embrace its part in the responsibility of recovering the spiritual atmosphere, as it was in the beginning. Doing so will take spiritual maturity.
The book of Hebrews unveils the spiritual maturity thing as being a reflection of one's spiritual diet. It places a serious dichotomy defined by the gap of those whose diet is that of the milk of dependent sucklings versus those able to stand firmly in their faith, to make the discerning decisions needed to strategically navigate the spiritual terrain, whose spiritual diet requires the meat of maturity.
Unfortunately, too much of Twenty-First Century Christianity has reduced the criteria for spiritual maturity to what one "knows," most prominently to simplified doctrinal precepts. Even more unfortunate is that in keeping with these times, this criteria has largely been reduced to "sound bites," deceiving those who may even be reaching for greater maturity.
Jesus warned His followers about such myopic games in pointing out the dangers of the precepts of men, which was a key blind-spot for the group who saw themselves as being among the religious elite. Jesus consistently noted that it was not what you knew, but Who you knew and were able to consistently interact with.
It comes down to our short-sighted grasp of knowing the Lord and response to spiritual matters on the basis of our limited view of the realities operating around us. In other words, the oversimplified or myopic tendency is to attempt to fit God into a box. Despite walking together with Jesus, this was reflected in Peter's blind-spots and over-eagerness. On the Mount of Transfiguration, Jesus equated Peter's grasp of the realities of the spiritual threshold that event represented, as Peter being yielded to only what Satan wanted Peter to see. He further described it as flawed thinking, of Peter being trapped in being mindful of the things of men rather than the things of God. Not unlike those similarly intent in their efforts today, it must have been a pretty heavy rebuke to one who was trying so hard.
So then, not unlike it was in the days of Jesus, getting the spiritual maturity thing right today involves a baseline of getting the depth of the perspective right. Doing so has its start in rightly dividing the Word of Truth.
Spirit and Truth Must Agree
Jesus made it very clear (John 4) that in approaching, that is, in endeavoring to come into the presence of the Father, that we must do so in both Spirit and Truth. That means that there is a foundation for flowing correctly in the Spirit. That foundation is incorporated in the Truth of God's Word.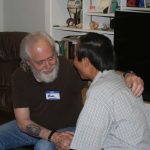 In other words, what is received or heard via the Spirit must align with the Word of God. In keeping with this premise, Scripture clearly states that in the mouth of two or three witnesses every word or every fact is to be established (Matt 18:16; Deut 19:15). Years ago early in my walk with the Lord, while praying one morning I received an unusual word. It was about a matter I had been praying about that caused me to pause and question whether it was from the Lord, or just me, or even something else that might have filtered into my spirit. So in my prayerful response, I asked that if it was the Lord that it might be confirmed through my Bible reading which I was about to do.
In the next half hour, two separate parts of the Bible I happened to be reading that morning had scriptures strongly confirming what I had heard in the spirit. That was unusual, as it doesn't require a standard of confirmation being in what might be a part of what one's Bible reading might be landing on in any particular day …. it simply needs to be supported by the Word of God.
So then, the first premise relating to this factor of spiritual growth and maturity is that in discerning God's guidance on any particular matter, Spirit and Truth must agree. Scripture clearly advises that every word of God is pure. It serves as a shield; for that reason we must not add to it, lest it become distorted with negative consequences (Prov 30:5,6)
Immersing in and Meditating on God's Word
This raises another uniquely subtle matter concerning the perspective thing: the matter of the perspective of the authors of Scripture. However, before getting that matter right, as one who has spent over 50 years of my adult journey with the Lord; during the first half of that journey I gave keen focus to the discipline of reading ten chapters of the Bible each day: which included daily reading in the Psalms, Proverbs and the Gospels and otherwise reading through the Old Testament twice a year and the New Testament five times a year.
Then, there came a time almost three decades ago when in maintaining my discipline in Bible reading, I began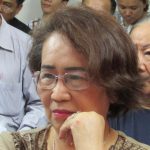 memorizing Scripture, while spending time alone with the Lord at the end of each year. That practice of ingesting Scripture to that level began actuating a grasp of Truth I simply had not been penetrating in just reading and meditating on it.
The key for me was in the meditating tied to the memorization … daily rehearsing and keeping that word fresh in my spirit. The memorization process brought a deeper level to my grasp of Truth, while the meditation probed the depths. Parenthetically, ones whose ministries I consider as having parallels to those in the early Church have memorized far greater segments of God's word than I have. These included two men of God, each of whom memorized the entire New Testament and a woman of God with a most unique ministry of feeding the poor who, among other areas of scripture, memorized the book of Isaiah.
Immersing yourself in God's word to the extent of seriously memorizing entire segments of Scripture and the associated meditation on these Truths involves getting past yourself … to begin tapping the depths from both the Truths and from the Spirit of God Himself.
Prioritizing Your Perspective and Grasp of Truth
In doing so, what I have found as my spiritual discipline, in keeping my focus in what I believe to be balanced, has been to give keen priority to the words and teachings of Jesus in the Gospel accounts and the realities presented in the Book of Acts. To do so realistically requires a grasp of the Jewish perspective, which defined not only Jesus and His mantle of Messiah, but those He groomed as His inner circle, along with the majority of those who became the original founders of the early Church.
From that stance, I have sought to understand the scriptural sources Jesus was drawing from. So, my first step in understanding His message and words has been to go to the sources in the Old Testament that Jesus was drawing from.
In other words, it goes back to the premise of every word being established in the mouth of two or three witnesses. In keeping with that thought, I've been amazed at my Messianic Jewish brethren and the depth of their grasp of what we refer to as the Old Covenant truths …. to the degree of almost being startled decades ago, while visiting a Messianic congregation with a friend, for the first time I witnessed a non-believing Jewish visitor being led to the Lord using only Old Covenant scripture. It is all there.
From that foundation, I then go to those who walked with Jesus, followed by the anointed Pauline epistles. That is the wisdom and priority I've received from the Spirit in rightly dividing the word of truth. I know there are ones who for a range of reasons prefer to major in the Pauline epistles, but for me, it has been worth the effort to grasp the Jewish roots of the faith in order to more fully grasp what Jesus taught and why, along with giving attention to what those, like Peter, Jude and John, who walked together with Jesus had to say.
A Supernatural Worldview
With that focus, I have to go back to the point about the mindset or perspective of the authors of Scripture, which involved a supernatural worldview … which our modern-day rationalistic thinking does not tend to embrace very well. With that thought in mind, I have become very selective of the messages from those whose books and commentaries I read.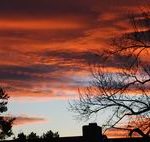 Again, the issue is the response that fosters spiritual growth …. the discipline that bridges the gap between those who are spoon- or breast-fed with milk and those with a sufficient grasp and balance of Spirit and Truth that comes from a diet of spiritual meat.
One of those biblical commentators I have come to highly respect is Michael Heiser. I've been deeply touched by two of his primary books, "Supernatural" and "The Unseen Realm." Being a non-Charismatic scholar of the ancient biblical languages, Dr. Heiser's message was born out of a time when he was intellectually challenged by scripture that could not be supported by the doctrinal premises he once held … which led him to the realization that far too many teachers and scholars ignore and pass over such scriptures, so as not to wobble the grasp of their doctrinal positions. True faith and sound doctrine have got to be based on the integrity of God's word, not the other way around. Again, it reflects Proverbs 30:5,6.
For Heiser, the challenge and choice between what he saw in scripture versus wobbly doctrines resulted in years of study and research and a message that our modern-day rationalistic perspective needs, which is a better grasp of the supernatural worldview that was held by the authors of scripture.
Actively Confronting and Changing Toxic Spiritual Atmospheres
Each of these factors I've suggested in the discipline of rightly dividing the word of truth, the basis for spiritual growth and maturity, pose an active, rather than a passive approach to how we expect to confront the toxic spiritual atmosphere swirling around us in the world we live in today. It is both a matter of discipline and a factor of the priority that we must give to how we approach our spiritual growth. It's going to take more than a weekly pew-sitting in listening to a sermon. As believers, we're called to be game-changers as the believers in the book of Acts were described by unbelievers as "those who were turning the world upside down."
With the shift of the spiritual environment since early 2020, people of the West are starting to get a glimmer and a taste of what the people in lands of persecution have had to grapple with, just to survive.
Again unfortunately, far too many approach their spiritual growth just the opposite from what I have found is needed for my own journey and growth. Their prime source, rather than the discipline of a robust reading of the Bible and ingestion of God's word for themselves is the passive reading of devotionals or viewing of videos of what others are saying. I'm an author and teacher, so I'm certainly not against the messages of others. But when spiritual lethargy results in replacing rightly dividing the word of truth for one's self, it sets the stage for being ensnared and immobilized by the enemy's entrapments.
Remembering and Wisdom
There is more, quite a bit more to this topic, but with the thrust of this message, let me conclude with the importance of remembering …. remembering what God has done. Much of Jewish tradition is based on such remembrances as a community of people. I strongly uphold and agree with the vital importance of the feast days, corporate repentance, the Lord's Supper and the remembrance of what God has done for His people, as a foundation of our faith over the centuries.
We likewise would do well individually to keep a journal of our interactions with the Lord with our personal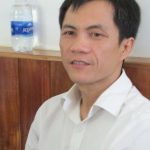 journeys.  It was almost a decade ago, that during one of my prayer-times that I was prompted by the Spirit to reflect … to capture and record remembrances of times over the course of my journey that the Lord clearly spoke to me with specific direction. The piece that resulted, "Milestone Words," has proved a riveting encouragement to my faith-journey.
So, it comes down to the choices we make in terms of our lifestyles, priorities and sources of influence that we embrace. That means we should make worshipful time in both Spirit and Truth to be a lifestyle. It means making it a practice to regularly and proactively remember what God has done over the course of our journey. From that stance, we must consistently reach hard for the unique wisdom needed for the times and our response. Likewise, we must make it a priority to regularly pray together with ones whose walk with the Lord is mature.
During the early days of my journey with the Lord, one of my two more spiritually mature mentors, who my wife and I prayed together with regularly (with he and his wife), traveled and ministered to key leaders in the nations. His perspective and assignments were strategic, along with his discerning of the shifts in the times. During one of his travels in Europe, he encountered what at the time were forerunners to today's brand of blatant, wicked sexual perversions. His observation was in what he foresaw emerging, in contrast to the more subtle levels of sin of that day, into the depths of the depravities and lures … with his prescient comment of "no more fun and games."
So it has come to pass in this hour that resisting sin is no longer something to be done passively, but now requires the proactive and intentional effort needed to stay ahead of the lures and entrapments operating, not only in the entertainment and social media realm, but in every sector of today's society. No more fun and games. So there has come the need, not unlike the days of Noah, to proactively make the choices to resist the lures, enticements and depravities now being repositioned as cultural norms. The times demand lifestyles, priorities and the prayers to foster the mindsets needed to grow spiritually with a faith that maturely grapples with the realities of the hidden realm.
May our lifestyles, priorities and our prayers be connected to our fervency in storming heaven as they were with Daniel's very strategic role as a game-changer as the model (in Dan. 10). May we rise up with the strength and ferocity of the Lion of Judah, rather than that of unguided, wandering sheep in our efforts to reset the spiritual climate around us.
Where there is chaos, may we aggressively establish peace and order.
Where there is hate, may we displace it with tenderness and compassion.
Where there is division, may we override it with focused agreement and unity.
Where there is deception, may we exercise wisdom and transparency to unveil truth.
Where there is fear and guilt, may we dislodge it with confidence in God and faith.
Where there is greed, may we submit to God as master-builders with generosity.
___________________________________________
If you have been blessed, or in any way helped by this message then please consider posting it on your Facebook page. If you have received it on your Facebook page, then please SHARE it with those on your page. Previous articles and videos are available for you to peruse on this web-site.
Thank you for those who partner with us to donate. We are set up to process donations internationally with most major credit cards or by Paypal by clicking the following link:
https://www.paypal.com/donate?hosted_button_id=EPUUZEZQP28SC
Morris Ruddick has been a forerunner of the Joseph-calling and God's economy message, being an international voice for the higher dimensions of spiritual game-changers and intercessors since the mid-90s. As founder of Global Initiatives Foundation, the Strategic Intercession Global Network [SIGN] and designer of the God's Economy Entrepreneurial Equippers Program and the Jewish Business Secrets YouTube series, Mr. Ruddick's messages equip leaders and economic community builders with strategy where God's light is dim in diverse regions around the globe.
He is author of "The Joseph-Daniel Calling;" "Gods Economy, Israel and the Nations;" "The Heart of a King;" "Something More;" "Righteous Power in a Corrupt World;" "Leadership by Anointing;" and "Mantle of Fire," which address the mobilization of business and governmental leaders with destinies to impact their communities. They are available in print and e-versions from www.Amazon.com, www.apple.com/ibooks and www.BarnesandNoble.com.
Global Initiatives Foundation (www.strategic-initiatives.org) is a tax-exempt 501 (c) 3 non-profit whose efforts mobilize economic community builders imparting influence and the blessings of God. Checks on US banks should be made out to Global Initiatives and mailed to 3838 South Wabash Street, Denver CO 80237 or by credit card at http://strategic-initiatives.org/donate/
2022 Copyright Morris Ruddick — info@strategic-initiatives.org
Since early 1996, the Strategic Intercession Global Network (SIGN) has mobilized prophetic intercessors and leaders committed to targeting strategic-level issues impacting the Body on a global basis. For more information go to http://strategic-initiatives.org